Hello my friends, and welcome to the first installment of my new blog "Stories From The Road". I'll be traveling around the country checking out the local music scene in different cities across America. So while I'm gone I'll be posting the highlights of my adventure here.
  It was Nov 3, 2011 I left my home, the one place in the world I love most, Charleston, SC. I have been living on James Island/Folly Beach for most of my life and I have been playing music in the Charleston area for about fifteen years. Life has been great. Charleston is an amazing place where artists of all kinds are encouraged to express them selves honestly without (much;) judgement. Now it is time to take the inspiration the "Holy City" has given me and the music I've created as a result to the rest of the world (or at least the country:).
  This is what I call "The House". My headquarters as I embark on this journey to explore the American "Local Music Scene".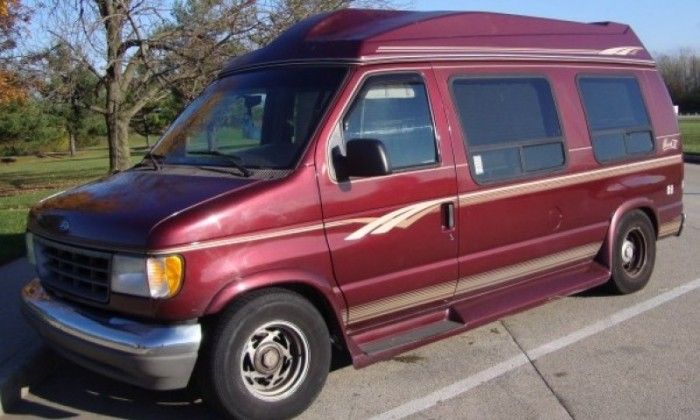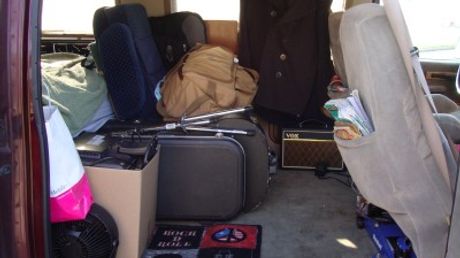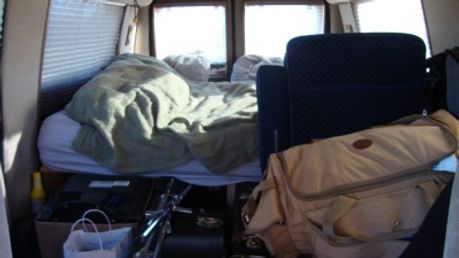 First stop, Louisville KY. The ride from Charleston was smooth and uneventful. I spent my first night in "The House" at a rest area in Polk CO. NC just across the SC/NC border. I slept like a champ. Headquarters is comfortable.
  My first night out in Louisville was interesting to say the least. I met with my long time friend Donald and we set out to see some live music. A sax player that Donald knows was playing at a venue called Headliners so we headed that way. We get to the club, pull up to the fenced in parking lot, pay the attendant and park. After maybe three to five minutes sitting in the car getting our shit together we're surrounded by the police. They drag us out of the car screaming about "Where's the drugs?" and search us. They found the weed. We didn't have much. Just a small glass bowl and about enough grass to fill it one time. But that was enough. So now I'm thinking to myself "Motherfucker! Am I really going to jail my first night out? I just left Charleston yesterday". Fortunately in Louisville KY they just write you a ticket for simple possession. So, no jail.
  I know, not all THAT interesting. But, here is where it gets newsworthy. As the cop is writing the ticket he informs us that the Louisville P. D. just camp out in that lot every weekend searching everyone and anyone they feel like. That's how they "Pad they're stats" as one officer said. On the ticket it said they were there investigating cars being broken into. But it was a fenced in lot with an attendant. Why would they need to stake out the place?  Afterwards the lot attendant apologizes for not warning us. So, he obviously knew what was going on. Which leads me to believe the venue HEADLINERSLOUISVILLE.COM had to know what was going on as well. So if you're in Louisville and you go to Headliners just be careful.
  That was sad but not all bad we still managed to see the show.  The first band we saw was called "Hoots & Hellmouth" out of Philly(hootsandhellmouth.com). I like them a lot. They had sort of a bluegrass"ish modern rock sound. Very original and full of energy. Great live performance.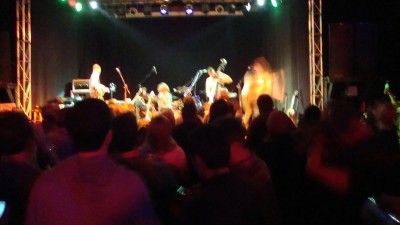 The next band was Vessel (www.reverbnation.com/thevesselband). They were good as well. A seven piece band. They had three Guitars, Saxophone, Keyboards, Bass and Drums. I guess they would fit in to what you would call the "Jam band" sound but, they are much better than most bands you hear going in that direction. Great vocal harmonies and a very tight show.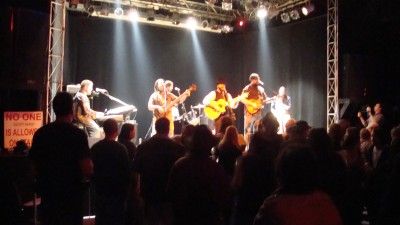 The next two nights I went to a spot called Stevie Ray"s Blues Bar (stevieraysbluesbar.com) for an open mic one night and a blues jam on the other. Both were good. The venue was really cool. Everyone was nice. The other players were all laid back and easy to jam with. I will go back again before I leave Louisville.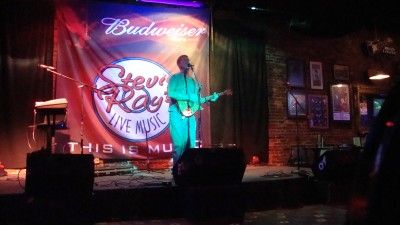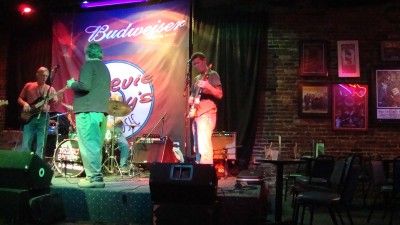 Be sure and check out the photo section of my website to see other pics from Louisville KY