Well, I've been gone from Charleston for a little over a month now. I do already miss my friends and family. I miss playing with the band (Shawn & Daniel) and being on Folly Beach listening to great music like, Louis Dixson Project (louied.com), Elise Testone & The Freeloaders (reverbnation.com/freeloaders) and Graham Whorley (grahamwhorley.com) to mention a few. But my adventure has been great so far. This stop, Chicago:)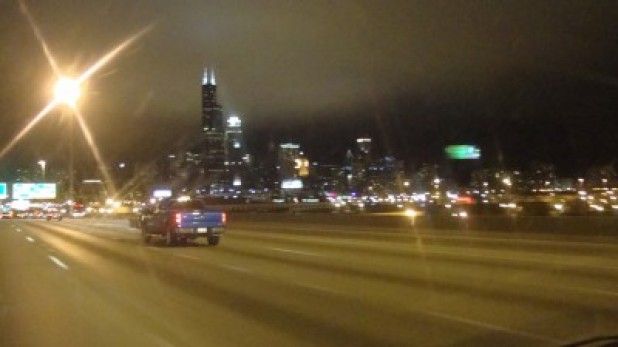 The drive from Louisville to Chicago was a breeze. It took about five hours to get to the south side. As soon as I got there I met with my uncle and a few of my cousins for drinks. It was great to see them. It had been years since my last visit. I will get back to talking about family and the bond that seems to exist no matter how long you go without seeing each other later. 
  But first, lets talk music. I didn't get out to see and play as much as I wanted but I did get out some. The goal was to find a good Open Blues Jam. The problem was Chicago is so big that there are 20 Blues Jams a night. The first one I went to was an experience. It was at a place called "Mike's Luv'n Music". My cousin PJ and I roll up to the spot and it looks closed. Then PJ tells me that the part of town we're in is a little sketchy. At this point I'm thinking I should just bail. But then I figure, might as well check it out. All part of the adventure right? So we get out of the car and walk towards this run down looking shack of a joint to see what's up. As we get closer to the door we can hear live music inside. But , it was kinda rough.  Sounded like some kids just learning to play or something. I go to open the door and it's locked. The bartender inside stares right at me through the window but didn't acknowledge us at all. Mean while there is no one inside but the bartender and whoever was playing. Then, I noticed a hand written note on an old school cheap paper plate taped to the window that said "No gang colors allowed". I don't know if what i had on resembled gang colors or not. But they never opened the door so I didn't get to play that night. Something tells me I'm better off. So that was LAME!
  Next was the U S Beer Company (usbeercompany.com). A nice little venue on N. Halstead. Right near Depaul University. It wasn't an Open Blues Jam but it was a pretty cool open mic hosted by an impressive young musician named Alex Hardaway who someone said was a theater student. There were some really talented singer/songwriters and one cat even did some poetry that was pretty funny. The crowd was friendly and the bartender was a sweet pretty girl named Danielle. I thought the place was great. I'm just sorry I didn't get to back one more time before I left town.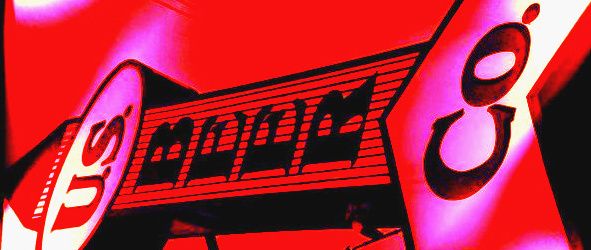 So then it was time to play some real Chicago blues with some real Chicago Blues players. After a little online research I found out that one of the good spots to hit was Kingston Mines (kingstonmines.com). Another venue on N. Halstead.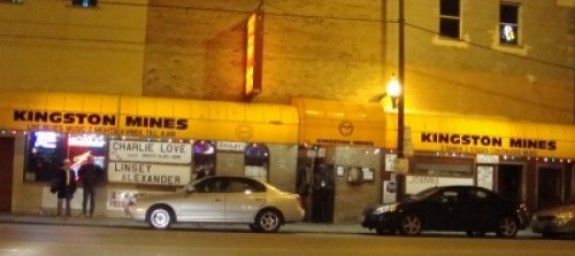 This Bues Jam was hosted by a legitimate old school Blues Man named Linsey Alexander. Him and his band were the real deal. They had a very traditional Chicago blues sound to perfection with a little modern edge. Very impressive. People don't realize (myself sometimes included) that the feel of The Blues changes a little bit in different parts of the country. In my opinion the Chicago style of Blues Is one of the more distinct. I'm not gonna sit here and try and explain theoretically what makes it unique. It's just one of those things like music from New Orleans you just know it when you hear it and these guys were it.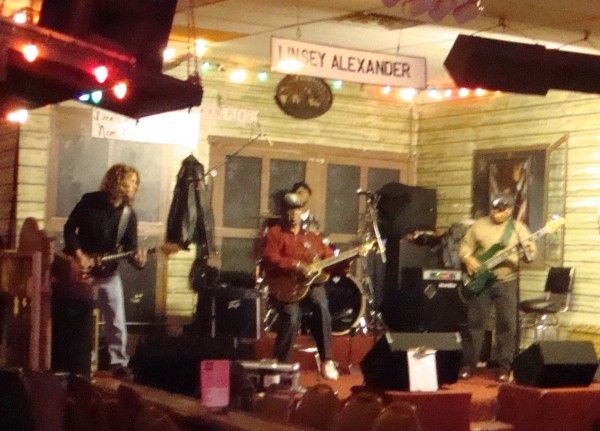 Linsey and the band played for about 45 minutes then it was time to start getting other people up to play. I went on with the first line up of players. It was me, another guitar player, a trumpet player and a Harmonica player as well as the bass and drums. It was a bit crowded but they were all good musicians so that didn't matter.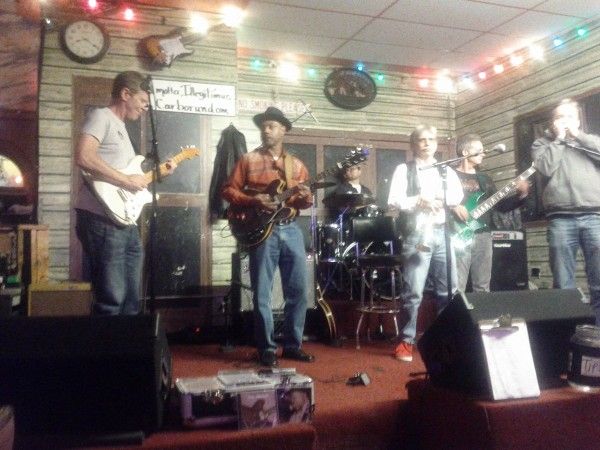 Playing with these guys was great. It was about half way through the first song I remember ed, I'm not a blues Player. It's not that I can't follow the changes or understand what's going on. I just have my own approach to playing Blues that is more based on my interpretation of the chords and less on the studying of great artists and traditional technique. These musicians had definitely done the latter. Needless to say I was a bit outside my comfort zone. It was a nice reminder that there is always so much more to know and room to grow. It was as fun as it was humbling.  
  The last venue i got to hit in Chicago was The Cubby Bear on W. Addison right across from Wrigley field.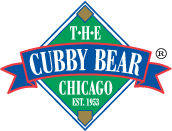 This wasn't an open Blues Jam but a "Local Music Showcase". That's what they called it. It was actually an open mic night but instead of getting there and signing up you had to email ahead of time to get on the list. It was kind of dead that night but what a cool venue. There were three pretty girls there that night that I met. Stephanie, Nel and Amanda. If you ladies see this, thanks for listening:). I had played The Cubby Bear once before in 2003. The place seems to have been remodeled since. I look forward to getting back there sometime soon as well.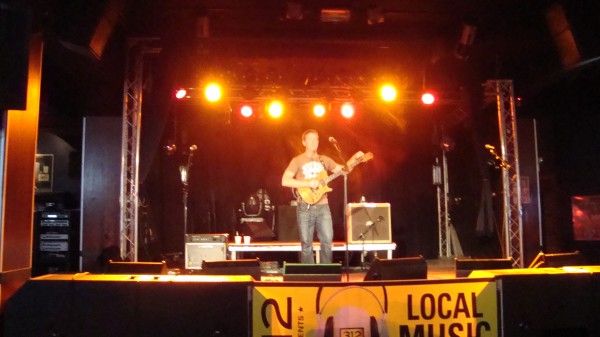 Now on a more personal note, I'd like to talk about the family. I have only been to Chicago 3 times in my adult life. I went often as a kid though, and it was always great. My father was the oldest of ten brothers and sisters. So i have lots of relatives in Chicago. My brothers, cousins and I used to raise some hell when we were kids. But, as time goes by we get older and tend to lose touch. So coming back now after all these years I wasn't sure what to expect. But,I have to say things are as if we had never lost touch at all. First off my cousin Nick gives me his house to stay in by myself while I'm there. He stayed with his girlfriend. So that was a nice upgrade from the van (or "The House" as I like to call it). My cousin PJ and my uncle Pat were there every day making sure I had everything i needed and that I was seeing and doing all the things I had hoped to while I was there. My family doesn't have any money. Just a bunch of working folks struggling to get by like everyone else in these hard times. But they knew I was there on a limited budget and everyone tried to help out. Be it buying me a drink or a meal, putting gas in my tank or whatever. Even my cousins girlfriends Kim and Samantha treated me like family even though we had just met. My point is the unconditional love and support that comes from family can be a special thing and I am grateful to have it. So thanks again to "The Fam" and Chicago for showing me a good time. I hope to be back soon.
Me being a tourist:)